In response to the current situation with a number of our staff being close contacts for Covid-19, we have made the descision to close for a period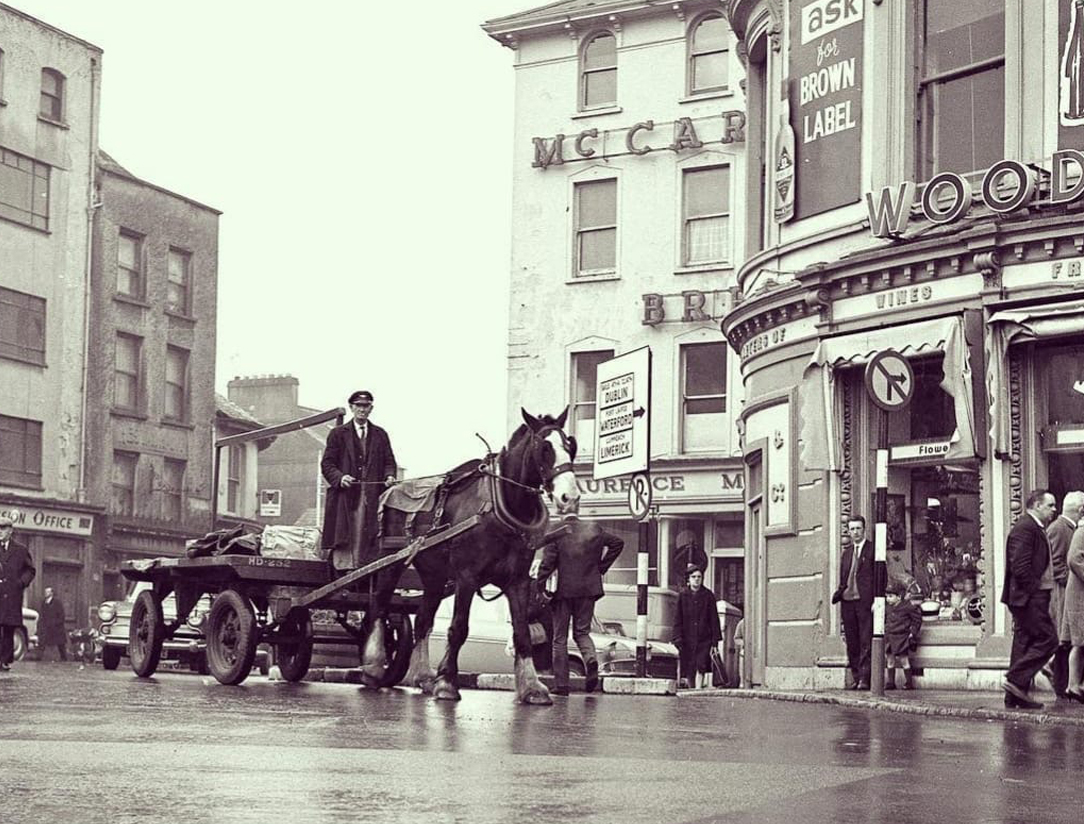 One of the most distinctive buildings in the centre of Cork city is situated at the junction of Saint Patrick's Street and Daunts' Square. This building was for over a century the well-known premises of Woodford, Bourne & Co., grocers and wine merchants. The company can trace its origins back to a firm of wine merchants named Maziere and Sainthill which was trading in Cork as early as 1750. Maziere and Sainthill had premises in Nelson's Place, the older name for Emmet Place.
In the mid-nineteenth century, John Woodford had a grocery shop on the Grand Parade. He died from an illness contracted while he was engaged in charitable work during the Famine. After his death his widow married a Mr Bourne, who was an employee of Woodford's, and thereafter the firm was known as Woodford, Bourne & Co. In 1869, Woodford Bourne bought the stock of the wine merchant Richard Sainthill and expanded the business to include wines. An employee of the firm, James Adam Nicholson, an immigrant from England, eventually became sole owner and the firm remained in the hands of the Nicholson family for generations.
The Woodford now operates as a busy city centre bar serving award winning pub food sourced from local suppliers from the English Market. At weekends the bar is one of Cork's best live music venues playing host to local and international acts.